Contact:
Mount Ararat Trek
amybeam@yahoo.com
Virtual Phone: +1 2406961905
WhatsApp: +964 7500278028
Skype: amyLbeam
---
Amy L. Beam, PhD created mountararattrek.com website in 2007 during her first trip to Dogubayazit, Turkey. She has an extensive background in I.T. and tourism. Amy will answer all your questions. If you are organizing a group of 6 or more people, Amy will help you select the tour to meet your requirements. Amy is the webmaster and makes all reservations in English. She handles your payment in advance. Amy is the "command control center" when you are on the mountain. Her mobile phone is always on and next to her 24/7. She is the customer satisfaction point of contact.

After "trying out" a number of guides, she has been working with Metin Emlek since 2012. Metin is a licensed guide with 20+ years of experience guiding on Mount Ararat. He speaks Kurdish, English, and some Farsi. He is happily married with two beautiful children. Amy and Metin work with a select group of local drivers, cooks, porters, and hotels to organize tours.

Amy L Beam is also a human rights activist and has advocated for and helped the Yezidis, a non-Muslim minority who were displaced from Shingal, northern Iraq, when the Islamic State (ISIS) terrorists attacked their homeland in August 2014. She has helped many of the women and girls who were enslaved and raped by ISIS. She is the author of "The Last Yezidi Genocide," 2018, 400 pages. You may follow her activism work on her public FaceBook.
---
Imposters:
A number of people in Dogubayazit, Turkey, have misrepresented themselves to be Mount Ararat Trek. Please be aware that they are not in any way part of Mount Ararat Trek business. The only person who does reservations for Mount Ararat Trek is Amy Beam. Be careful when choosing who to organize your tour.

Amy Beam, Mount Ararat Trek reservations and webmaster
---

Metin Emlek, licensed guide, and Amy Beam, camp 2, Mount Ararat,Turkey
---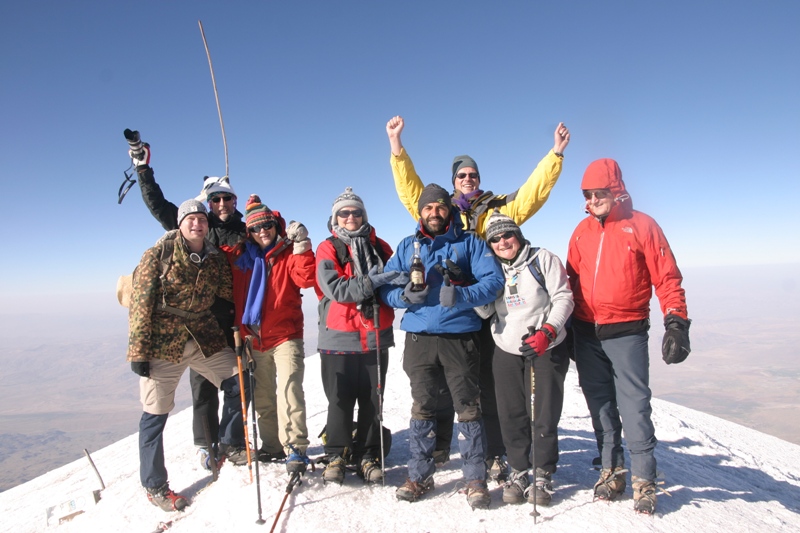 Metin Emlek, alpine guide, Mount Ararat summit 5137m, Dogubayazit Turkey
---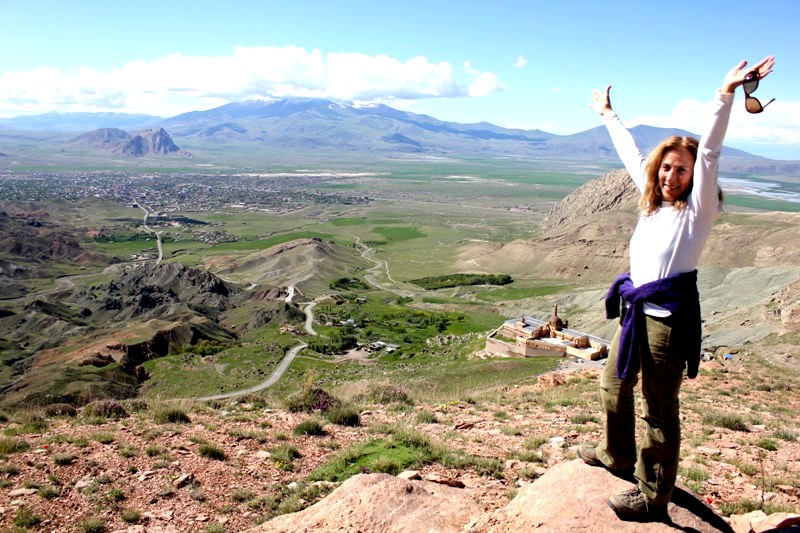 Amy Beam at 2900 meters, above Ishak Paşa Palace, close to Mount Ararat, overlooking Dogubayazit, Turkey
---