Cultural Day Tours

Dogubayazit Tour


Lake Van Tour


Van Castle Tour


Ani Tour


Fish Lake Tour


Erzurum Tour


Istanbul Tour
---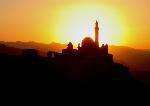 Ishak Paşa Palace, often referred to as the Taj Mahal of Turkey, is one of the most beautiful places in the whole of Turkey. This palace was the first centrally-heated building of its kind in the world. It covers 7600 square meters and overlooks Murat Camping, 5 km above Dogubayazit, on the famous Silk Route near the Iranian border. Russians removed the gold-plated doors (now in a Russian museum), but they couldn't carry off the beautiful tree-of-life motifs on the fountain in the inner courtyard. Construction started in 1685 and was completed in 1784. It served as the administrative center of old Bayazit city.
---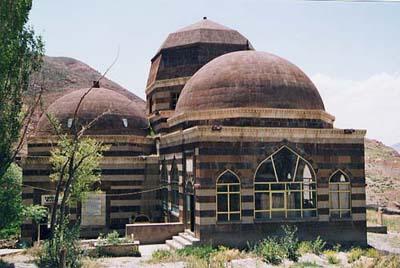 Tomb of Ahmedi Khani - (Ehmedê Xanî, 1651-1707) a Kurdish writer, poet and philosopher, fluent in Kurdish, Arabic, and Persian. He was born amongst the Khani's tribe in Hakkari province in present-day Turkey. He moved to Dogubayezit where he taught Kurdish and wrote his Arabic-Kurdish vocabulary "Nû-Buhar" in 1663. His most important work is the Kurdish classic love story Mem û Zîn written in poem form in 1692. His literary works portray 17th century Kurdish life. Today, he is still revered by the Kurdish people who picnic near his tomb on weekends.

Until recently, it was illegal to speak or sing in the Kurdish language. In 1991 the Turkish government legalized the speaking of the Kurdish language. Read more.
---

Kurdish village - Your Dogubayazit Tour will include a visit to a traditional Kurdish village with time for you to walk through the village, photograph and talk with local Kurdish people. Your tour guide will translate. Kurdish people love to meet visitors and have their photo taken.
---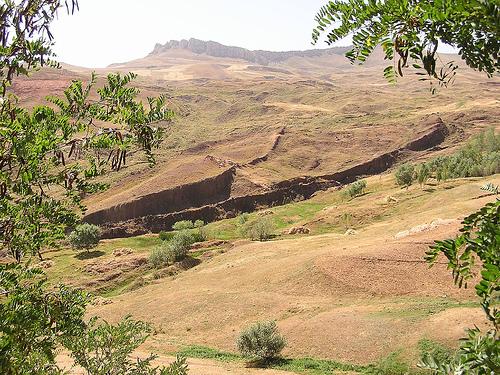 Noah's Ark National Park(Durupinar) is located 10 km. from Mount Ararat. As part of the Dogubayazit Tour, we take a breath-taking drive through the mountains to get there. It is a one-hour hike along an interesting geological rock formation, but please do not expect to see Noah's Ark. We lead legitimate Noah's Ark searches annually on Mount Ararat by geologists, archeologists, and Biblical scholars from around the world. We are not involved with Noah's Ark Ministries International (NAMI) and the Kurdish guide nick-named Parasut, who announced they discovered Noah's Ark in 2007, 2008, 2009, and 2010. We hear they are planning to discover it again in 2012. Click on our "Stories" tab, above, to read about the Noah's Ark fraud.
---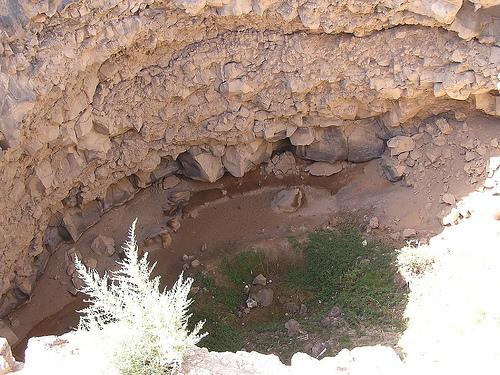 Meteor Crater, located 18 km from Mount Ararat, is the second largest meteor crater in the world, after the largest one located in Alaska. Meteor Crater is 60 meters deep and 30 meters across, but it is half-filled with dirt now. This is an optional stop on the Dogubayazit Tour.
---
Visit the hot springs
---

View Kurdish kilims and Persian carpets (Don't go home without one!)


Dogubayazit Tour starts with Işhak Paşa Palace (closed on Mondays), Tomb of Ahmed-I Hani (famous scholar and poet), Urartian Castle, old Dogubayazit city (archeological stone ruins), mountain drive to Noah's Ark National park (Durupinar), and visit Kurdish village. The Dogubayazit tour finishes with a drive to natural hot springs followed by soaking your aching muscles for one hour in a private room. Water temperatures are 95-120F. Lunch provided and Mount Ararat photo stops included. Celebration and farewell dinner at Murat Camping Restaurant with live Kurdish music. View traditional hand-knotted, locally made kilims and Persian carpets (for sale).
---

Lake Van Tour includes Van airport pickup upon arrival, followed by a boat tour to Akdamar Island to see 10th century church, lunch on shore of Lake Van, stop at Muradiye Waterfalls en route to Dogubayazit. Arrive to Murat Camping for dinner overlooking lights of Dogubayazit, followed by orientation meeting for climbing Mount Ararat.

Van Castle Tour - If you spend a night in Van before departure, you may add a visit to Van Castle in the morning and an independent visit to Van Museum, walking distance from your hotel, or visit Hosap and Cavustepe Castles south of Van. If you include the Van Castle Tour, you must take a late afternoon flight out of Van airport or spend a second night in Van before departure.
---

Ani Tour Pickup from Kars airport, tour of ancient ruins of Ani, city of 1001 churches on Armenian border, 42 km NE of Kars; stop for ice cream or lunch in Igdir, arrive to Murat Camping for dinner overlooking lights of Dogubayazit, followed by orientation meeting. If arriving from Georgian border, you must get to the border by noon in order to visit Ani and drive to Dogubayazit the same day. Otherwise, add an overnight in Kars and visit to Kars Museum when you arrive. The next morning you will visit Ani ruins, stop for ice cream or soup in Igdir, then drive to Dogubayazit arriving in time to visit Ishak Paşa Palace before it closes or take a climb above Murat Camping.
---

Fish Lake Tour Pick up at Agri airport and 4-hour drive through countryside, mountains and around Fish Lake. Stop to photograph, swim, buy fresh fish from fisherman, visit with families in small Kurdish villages. Arrive to Murat Camping late afternoon, dinner overlooking lights of Dogubayazit followed by orientation meeting for climbing Mount Ararat the next day.
---
Erzurum Tour - After finishing your Kackar Mountains expedition, drive to Yusufeli then Erzurum and spend the night in a hotel. In the morning visit the museum and take a guided walking and shopping tour of the historic sites and beautiful stone carvings on the facades of buildings. This is your last chance to buy camping equipment, sports clothing, and hiking boots before driving to Dogubayazit (for Mount Ararat, Ağrı Daği) in the afternoon or catching a plane at Erzurum airport. Lunch and dinner in Erzurum are not included in the price of the tour.
---

Istanbul Tour - Mount Ararat Trek provides airport transfer, an elegant new hotel with breakfast and spa in the historic section of Istanbul, and itineraries for self-guided walking tours to Topkapi Palace, Blue Mosque, Grand Bazaar, Spice Bazaar, Bosphorus watefront dining, historic section. If your feet get tired, the tram system is easy to use.